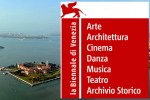 The names of the main winners of the Venice Biennale started on May 6th are already known. "Golden Lion" of the Venice Biennale for National Pavilion went to the Armenian pavilion with the project "Armenity". Curator Marina Kyuberyan have chosen the participators in the Armenian pavilion representatives from the Armenian diaspora from around the world. The project was dedicated to the 100th anniversary of the Armenian Genocide. The jury this pavilion notes the importance of cross-cultural influences. Pavilion of the Republic of Armenia is traditionally located on the island of San Lazzaro degli Armeni in the Venetian lagoon, a place, where from the XVIII century was situated a thriving center of culture.  Curatorial concept «Armenity» («Armenian") involves a combination of movement and the territory, justice and reconciliation. These artists are grandchildren of survivors of the Armenian genocide of the early twentieth century. The concepts of "memory", "justice" and "reconciliation" to overcome this project the concept of "territory" and "geography".
The participants in the project are Silvina Der-Meguerditchian (Argentina/Germany), Haig Aivazian (Lebanon), Rosana Palazyan (Brasil), Nigol Bezjian (Syria/USA), Yervant Gianikian & Angela Ricci Lucchi (Italy), Sarkis (Turkey/France), Aram Jibilian (USA), Mekhitar Garabedian (Belgium), Mikayel Ohanjanyan (Armenia/Italy), Nina Katchadourian, (USA/Finland), Melik Ohanian (France), Hrair Sarkissian (Syria/UK), Aikaterini Gegisian (Greece), Rene Gabri & Ayreen Anastas (Iran/Palestine/USA), Hera Buyuktascyan (Turkey), Anna Boghiguian (Egypt/Canada).
"Golden Lion" of the Venice Biennale as the best artist went to Adrian Piper, 66-year-old American artist, for the work called «The Probable Trust Registry».. Accordind to the jury she was "an innovator who reformed the conceptual practice.
  "Silver Lion" for the best young artist went to Im Hyung Sung from South Korea for his work "Factory complex."