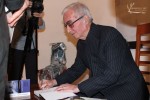 The Kalents museum was crowded on the 26th of December. Artists, art critics, art lovers, all gathered to be acquainted with the new book by Poghos Haytayan. "The half-century chronicle of Armenian art, 1962-2014" is a unique treasure for art lovers. It represents Poghos Haytayan's artistic heritage of more than 55-years, including the author's articles, interviews and studies on issues of art and individual artists.
 Art of the second half of the last century, especially the description "60s" has become a classical notion in Armenian art history as a kind of Renaissance and is inextricably linked with Poghos Haytayan's name. Author of the foreword of the book, Poghos Haytayan's son, artist and painter Ara Haytayan said in his speech. "… For many years of his life Poghos Haytayan created /by his own definition/ a unique type of art historian _" a painter who doesn't paint ".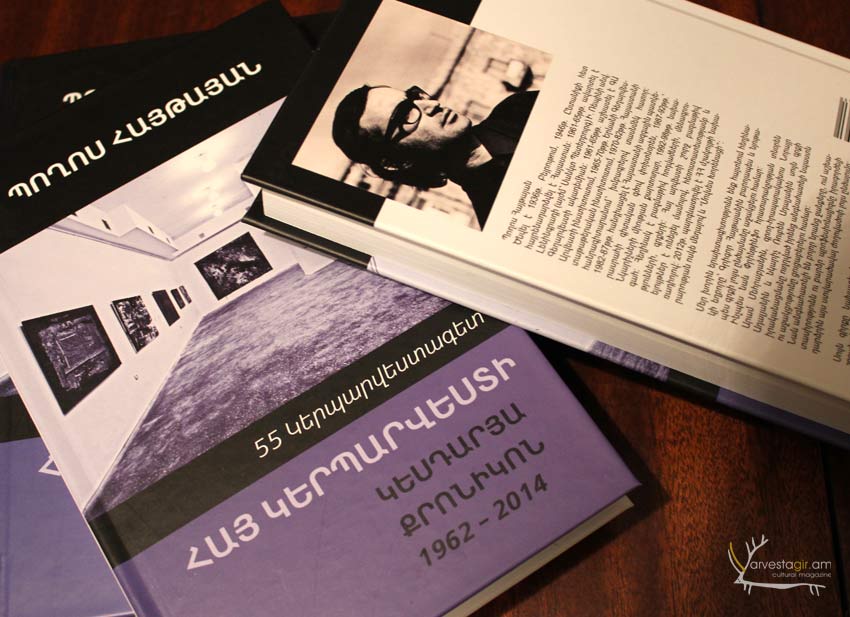 He prefered to be an art critic of alive words. Being liberal and creative by nature, he sided with the innovative and courageous… "
Poghos Haytayan's friends /whose names also can be red in the book/ spoke about him and his creative life.
 At the end of the evening the visitors had opportunity to take their own copy of the book. "Arvestagir" also had the honor to get a book signed by the author. Now everyone can find the book  in bookstores of Yerevan.
Photos by Hasmik Barkhudaryan