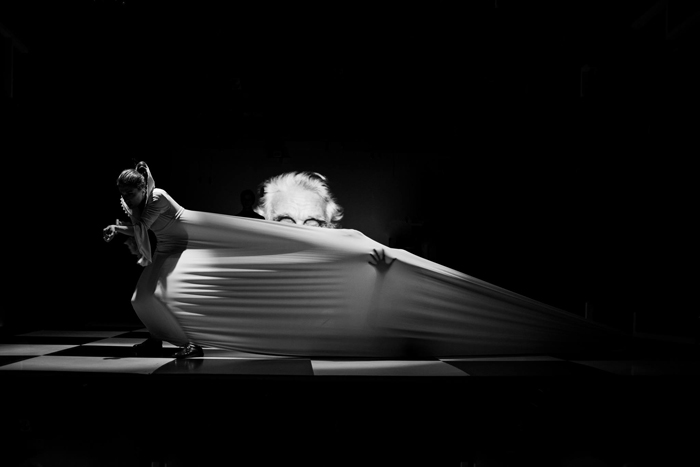 In the frames of the Yerevan Shakespeare International Theater Festival NCA.Small Theater presents SHAKEspeare contemporary dance performance/ October 25, 17:00
Contemporary dance / 14+
Duration: 1 hour
Language: English
2016 marks 400 years from the death of Shakespeare.
In the memory of the author, the NCA.Small Theater staged the contemporary dance performance 'SHAKEspeare', using scenes from the legendary tragedies 'Hamlet', 'Othello', 'King Lear' and 'Macbeth'.
Idea, concept and staging: VahanBadalyan
Choreography: TomaAydinyan
Video: VahramManukyan and Albert Movsesyan,
Scenography: VahanBadalyan with participation of Narek Minassian,
Cast: Christina Danielyan, Narek Minassian, TomaAydinyan, AshotMarabyan, Marianna Poghosyan, Albert Movsesyan, MherZalinyan, ManukSaghatelyan.
For info and tickets, please, call: 055 462508 or 010 561438: