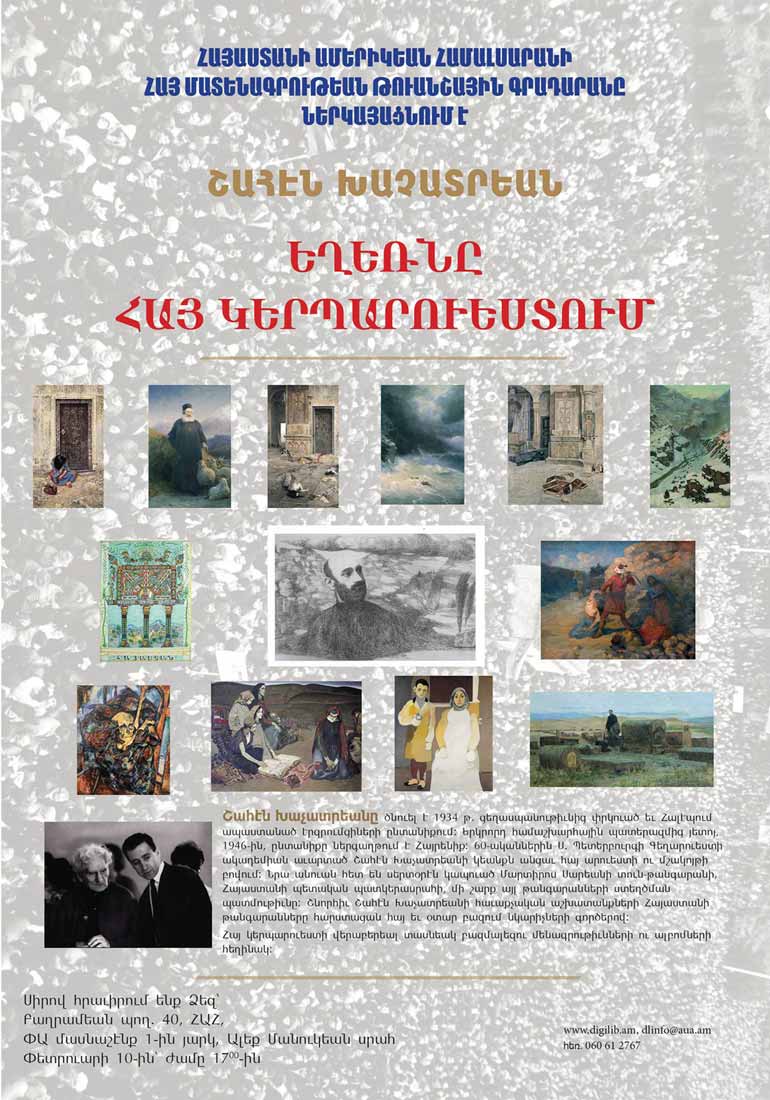 On the 10th of February 2015  "Arvestagir" was in American University of Armenia, where Shahen Khachatryan was speaking on "Genocide in Armenian art." It is worth to note that Shahen Khachatryan is author of many essays and multilingual Albums of Armenian art. His most remarkable book is "The Color of Pain", published in 2010, where the works of different artists on the theme of the Armenian genocide are presented. The lecture can be considered a logical continuation of this book, as in lecture were presented works which were not included in the book. Sahen Khachatryan presented artists works  on the theme of  Armenian genocide and extermination of Armenians of earlier period, begining his speech with Hovhannes Aivazovsky. He also presented Gevorg Bashindgaghyan, Vardges Surenyants, Yeghishe Tadevosyan, Arshile Gorky, Grigor Khanjian, Ashot Hovhannisyan, Minas Avetisyana, Gayane Khachaturian, Hakob Hakobyan, Zhirair Orakyan, Garzu, Jansem and other artists.
The art historian also noted that this work will be presented at the exhibition of the Armenian Genocide centennial.
Photos from the event page on Facebook.