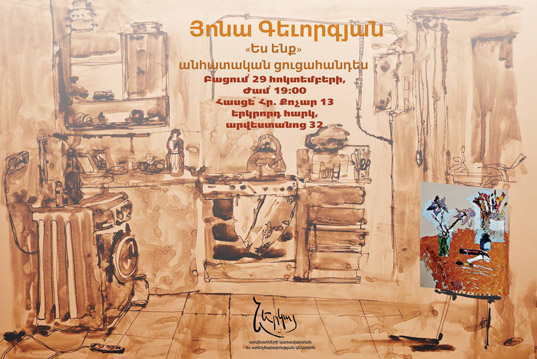 Hr. Kochar 13 … Again the same address as the place of accumulation of art and artistic thoughts in Yerevan, which erupts from time to time with new exhibitions. This time, "Arvestagir" was a guest in the gallery "Nerkay" (Ներկայ), where Yona Gevorgyan was presenting her new exhibition "Me are".
In the world of Yona, as in the Alice's Wonderland everything is different, upside down and fabulous. Every daily thing in Yona's work becomes other, and this other is Yona herself  and her many "Me". She is not getting lost in her own little world, but she misleads the viewer. Exhibited in space of  "Nerkay" Yona's works are  small windows to the other dimensions.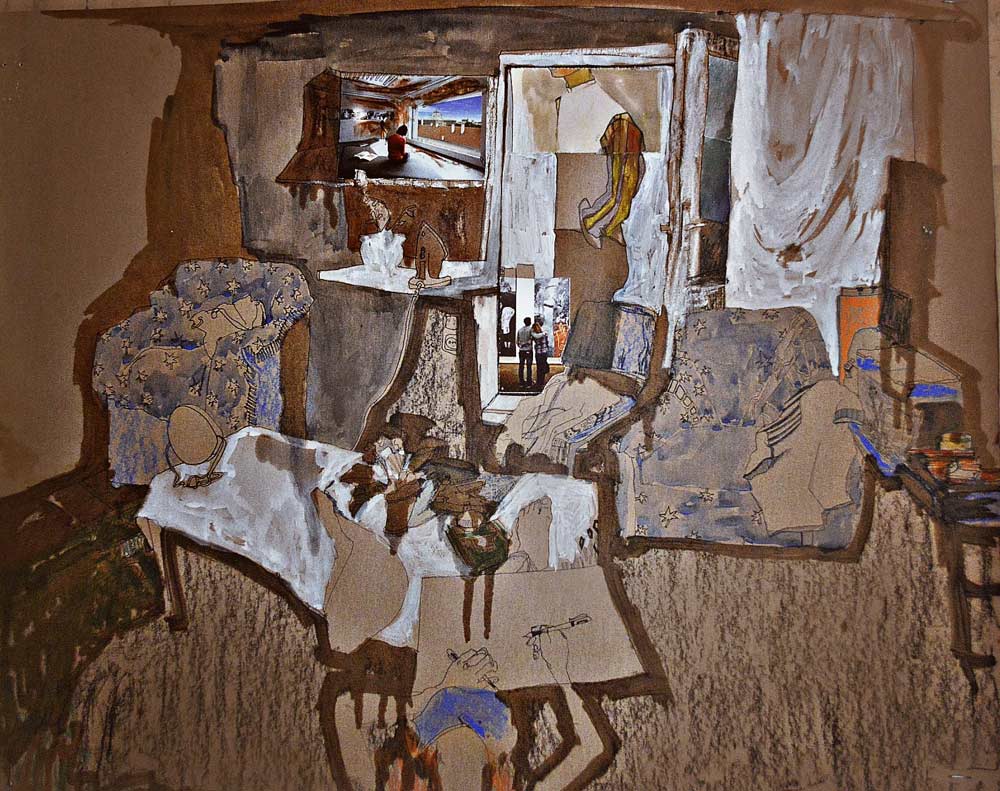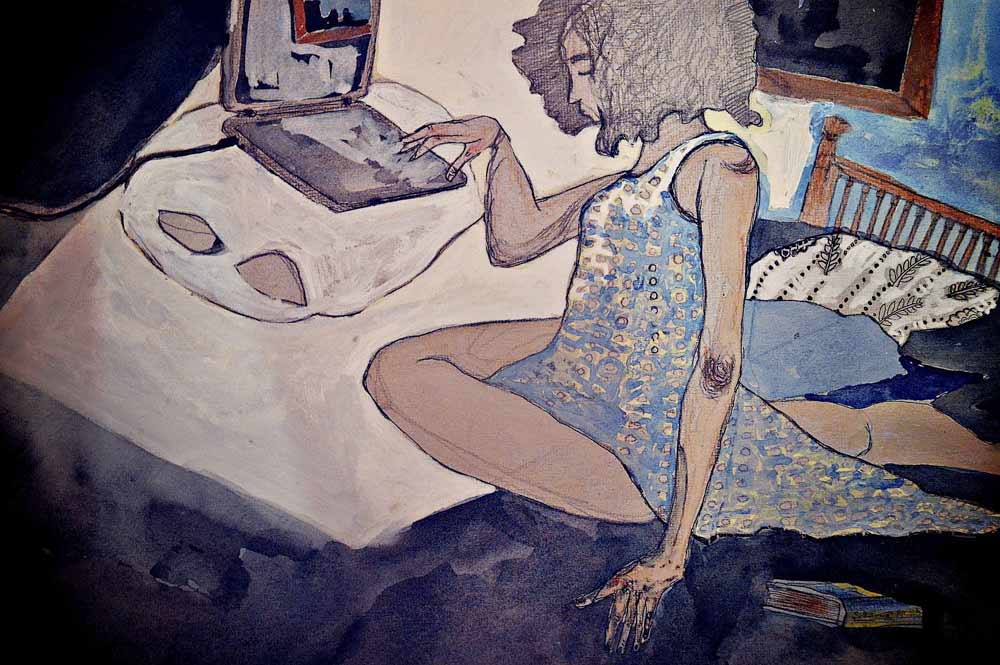 Despite the fact that the artist almost "does not go out"  of his room, and is always satisfied with a small and chamber sound of her works, every time she presents her world, moving and giving new meanings to it. In incomplete measurements, mixed colors and delicate lines is visible Yona's soft observation, the relevance to detail. No ribbon, no shadow is too much and accidental. All is as it should be.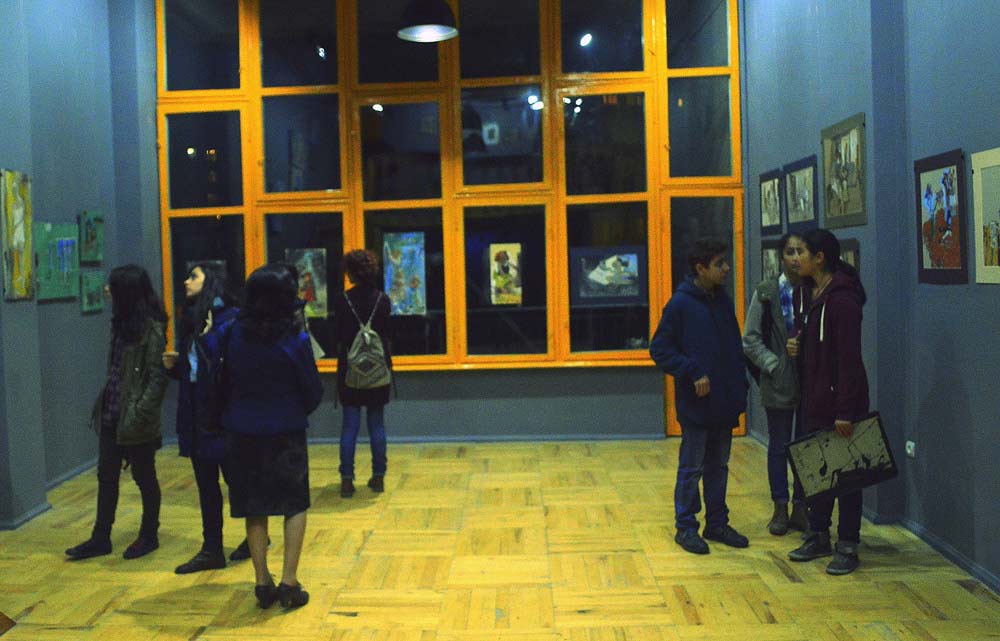 Art lovers will be able to walk in Yona's world, and get acquainted with her works for  few days.