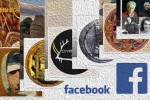 Social network Facebook is an integral and important part in Armenian modern reality. We all know that using Facebook we can start from the basic communication, spending time get to the productive advertising of a firm, to be the center of a particular event, develop mental, etc. Everyone chooses his own atmosphere that are interested by using the button "Like".The composition of the atmosphere in the network is large, but the most important thing overall, which will help quickly and efficiently collect the information that will apply to a particular part of Armenian culture, where you can find books, articles, websites relating to this. Agree that in the 21st century it is important to have an idea about your own culture, have the most basic knowledge about it, and in the worst cases just to view the images, because such information is also very important.
Here I have collected the most active pages on Facebook, which representing the Armenian culture and which I use the most (page sequence random). Those pages that I missed, please write in the comments, we are ready and demand the experience in this kind of activity.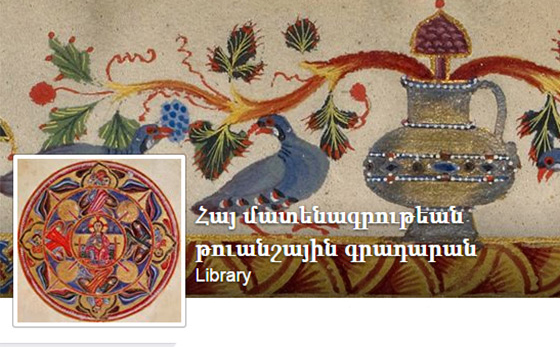 So, I think the page "Digital library of Armenian manuscripts" (Հայ մատենագրութեան թուանշային գրադարան) known to all on Facebook. The page has a website where you can find Armenian literature in digital form, which is very important in these days. On the page in Facebook you can find almost everything about Armenian medieval art,  find  pictures of Armenian miniatures, which you will not find elsewhere,  read such books, about which you had no idea,in one word on this page you can spend hours.
https://www.facebook.com/digilib/?fref=ts
---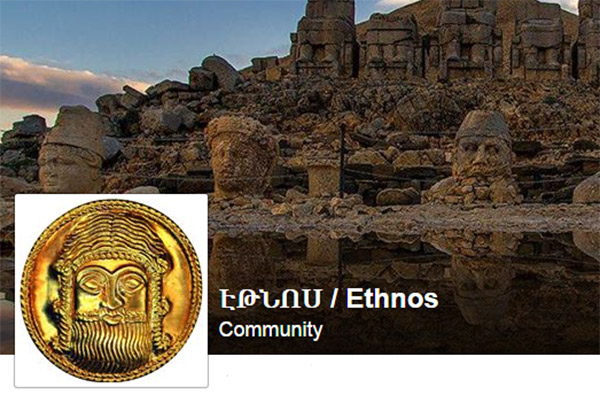 Interesting and also multifaceted page "Ethnos", which, according to the authors, is intended to show the national values of the Armenian ethnos. It can be said that what I wrote above. To know their culture, to be a connoisseur of culture, compare it with others, to talk, to listen, to discuss. This page is very popular in Facebook and each publication receives numerous comments. Here is presented the Armenian medieval art, architecture, works of Armenian artists, Armenian sculpture, rare photographs of Armenian artists. The page is very active, which is very welcome and worthy of gratitude.
https://www.facebook.com/theArmenianEthnos/timeline
---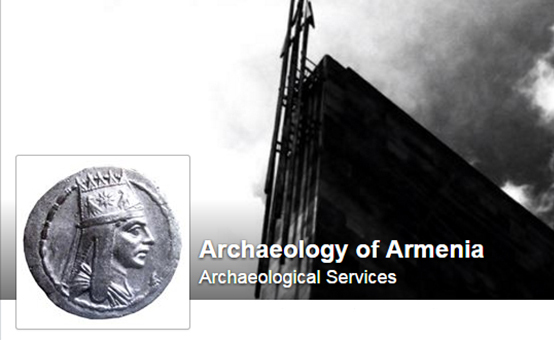 Next page will interest anyone who is studying archaeology. This page has a specific theme, it is from time to time updated, full of interesting and rare photographs. It is about the "Archaeology of Armenia". Here you will find different photos of archaeological monuments on the territory of Armenia, artifacts from excavations, and also an interesting program about Armenian archaeology. It is noteworthy that this page active  by foreigners that can not  rejoice.
https://www.facebook.com/archaeologyofarmenia/timeline
---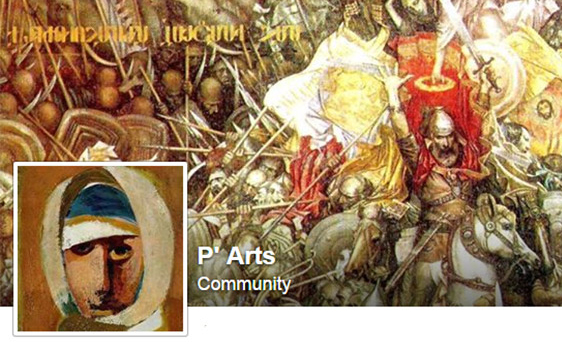 Recently I was looking for very important information and came across this page. I  found what I was looking for very quickly and efficiently  and it made me very happy. The page is called "P Arts," where in the description says that it's designed to increase the information of young people about the classics of Armenian art and leave systematized information about the Armenian sculptors, painters and graphic artists. On the page besides the classics, you will also find information about pre-Christian, medieval art and very interesting photos. Here, everything is systematized, sorted by album.
https://www.facebook.com/P-Arts-603893976303094/timeline
---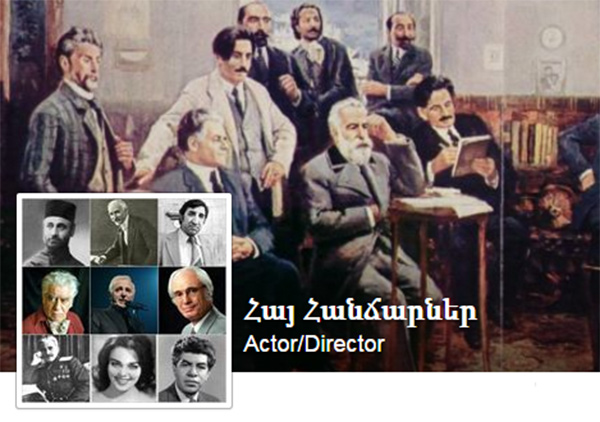 Page "Armenian geniuses" ("Հայ հանճարներ") probably has the highest number of likes among these pages. Here you will find a lot of topics, pictures and links that you will not find on the above pages. It is active, is managed very systematically, it has a clear approach to publications that are related to the topic of the page. It is noteworthy that here you can find the modern Armenian figures, who in varying degrees successful in their fields.
https://www.facebook.com/Armenians
---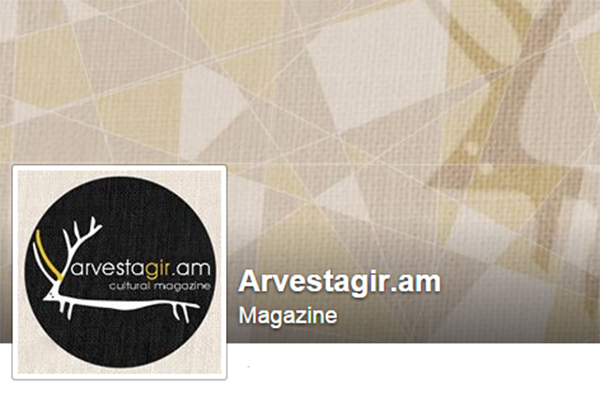 And finally, you will always find the latest cultural news, articles and interviews on the Facebook page of cultural magazine "Arvestagir".